Main Content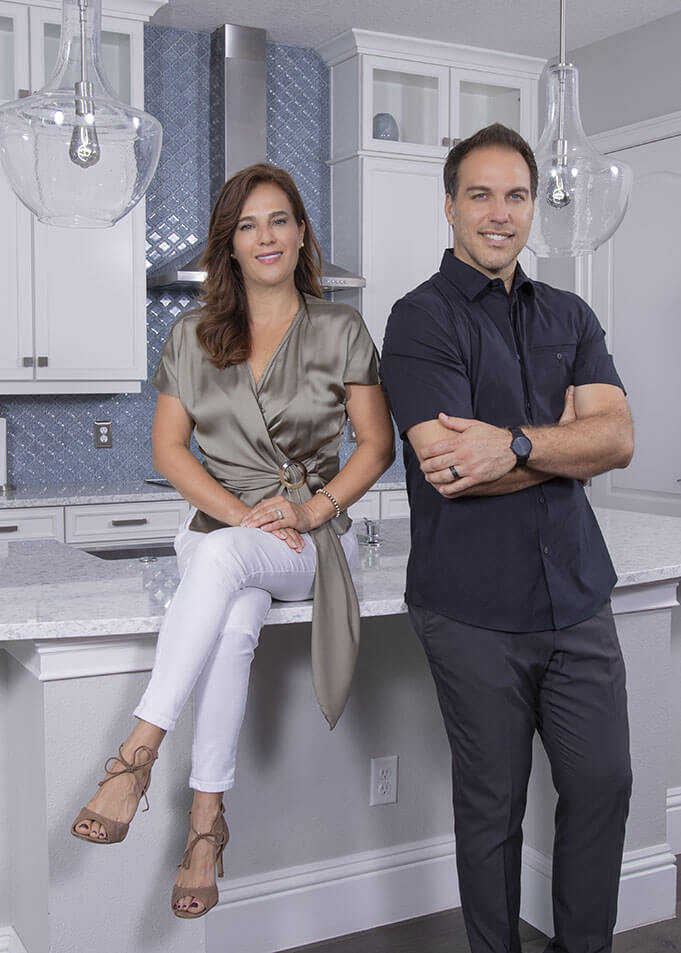 Are you looking to build a beautiful new home?
Let us put our experience to work to help you find the right builder!
Victor Rivera & Nuria Laso
Our priority is to put you, our client at ease with a smooth and seamless home buying experience! With our decades of experience in real estate, as well as our financial expertise, we are a trusted partner to help local buyers and sellers alike. We know how to locate the finest properties and negotiate the best deals. It's our job to monitor the latest market conditions, government regulations, and upcoming developments — so you don't have to be burdened with tracking down this information and becoming overwhelmed.
Read More +
What Our

Clients Say

We did it!!! Today my wife and I finally bought our first new home and we are beyond the moon! One thing I know for sure is that we couldn't have done it without the help of Victor and Nuria! They are more then just realtor agents. They helped m...

We are so happy that we reached out to Victor and Nuria to help us find our first home. They took their time and guided us through each part of the process from loan to closing and their contacts were invaluable. We highly recommend them.

Victor was extremely efficient and exceeded our expectations. Excellent customer service! He sold our home but also found the perfect new home for us.

Nuria and Victor were a pleasure to work with. They were kind and supportive through every step of the buying process. They took the time to understand what I was looking for, my budget, timeline, etc. and kept in communication with me throughout, an...

Nuria is simply the best! We were very difficult clients as we looked at about 45 properties before we settled. She was patient, informative, professional, and generous with her time. We have already recommended her to others. She is very knowledgeab...

Victor was an AWESOME agent! He always answered his phone and replied to emails swiftly. He has an excellent understanding of the local market and we would not hesitate to use him again when we're ready to sell our home!" Thank you Victor once ag...

We met Nuria when we wanted to sell our old house and look for a new one. Nuria took her time to come meet with us on several occasions to discuss what we were looking for in our new house. She was always so attentive and caring, and very professiona...

I've worked with Victor & Nuria on several purchases and sales and it has always been a great experience. They never give up and will persevere through to get you taken care of.

Mrs. Nuria Laso has been my real estate agent since 2010 and has assisted me through several transactions. She recognizes the value of extraordinary customer service and displays a strong understanding of current and relevant real estate marketing is...

I met Nuria Laso when I initially bought the property. She was the salesperson for the property company. After the lease back arrangement ended I contacted Nuria and she became my property manager. I live overseas. I have only kind words to say about...
Got any questions? Get in touch