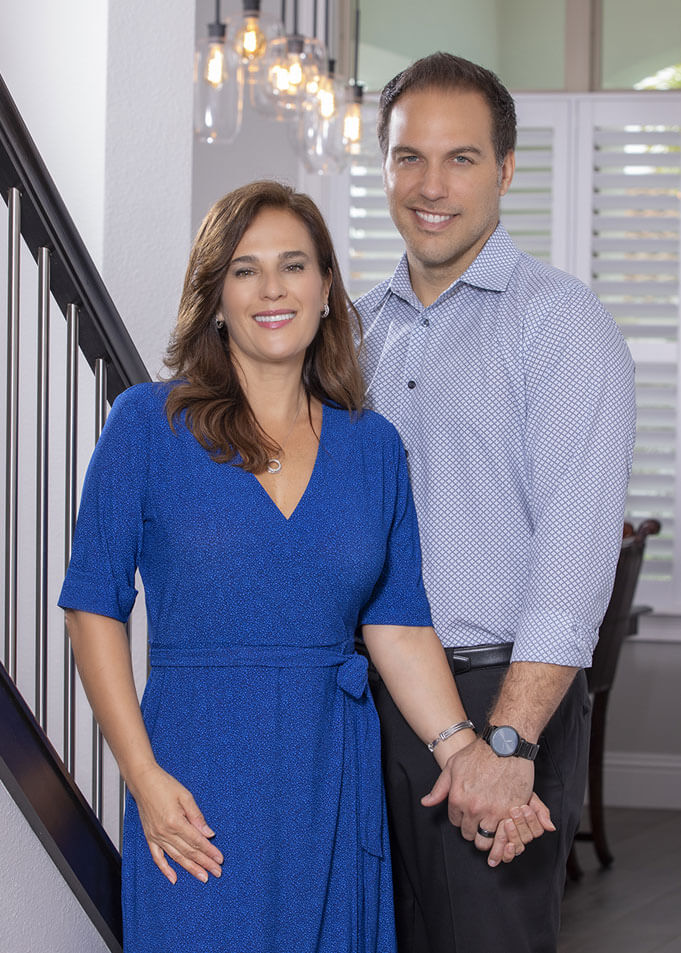 About My New Home Outlet
Are you looking to build a beautiful new home?
Let us put our experience to work to help you find the right builder!
Victor Rivera & Nuria Laso
My New Home Outlet was created by the incredible husband and wife team of Victor Rivera and Nuria Laso. With decades of experience in real estate and related financing, the team set out to create an environment that puts the client at ease.
As long-term residents of Lake Nona, they understand the area, its growth and have focused their expertise on new residential construction. Their goal is to ensure that each client has a smooth and seamless home buying experience and one that will generate into long term relationships.
"Both of us have been on the other side of the fence selling new homes for the builder, so it's important to us that we get the message across that we know how the new home system works and how to save the most money for our clients," says Victor Rivera.
Offering two opinions and two sets of expertise for the new home buying experience, they create a personalized experience customized for each client.
"We are sensitive to the fact that the home buying/selling process is an emotional time and we strive to make it fun, exciting and stress-free," says Nuria Laso.
Built on referral and their exemplary ratings, they work to ensure that each client receives concierge level service. Their approach is simple and it's based on the quality of professionalism they bring to the table combined with their extensive industry knowledge and trusted relationships built over the years.
As a very large number of clients are moving to Florida who need assistance from professionals that know THE ENTIRE area, My New Home Outlet can provide a best fit of lifestyle, housing, amenities and more. We are also bilingual, hailing from Puerto Rico and Chile, so we understand and can communicate with those that are transitioning to Central Florida to make it their new home.