Orlando, FL Real Estate
Experience the excitement of living in one of the most dynamic cities in the world. Orlando, FL real estate is highly sought after for its location, craftsmanship, and value. Here's what you need to know about buying real estate and living in this modern city.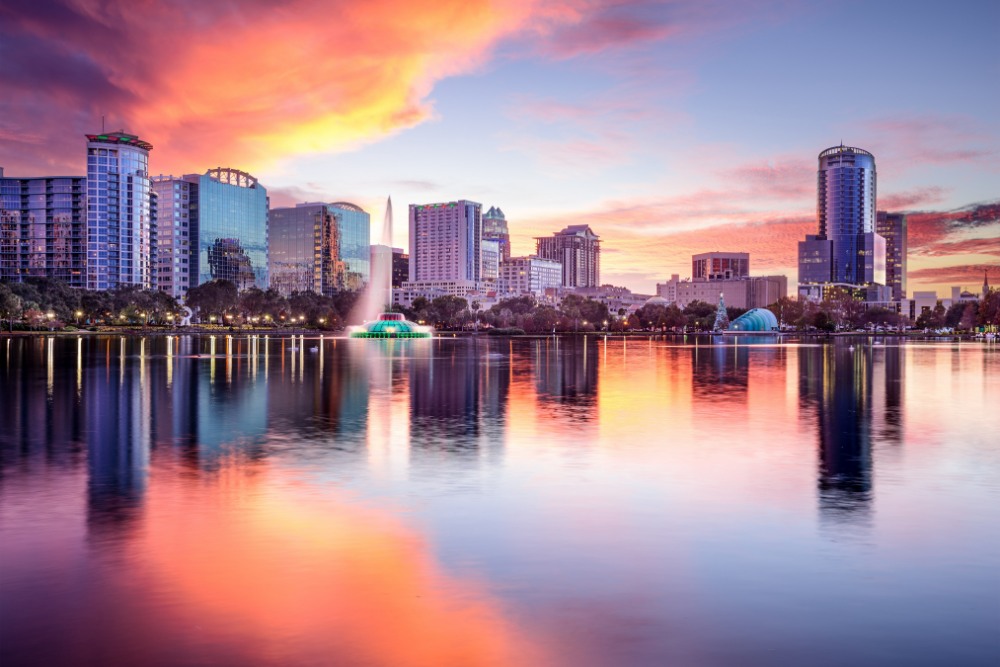 Table of Contents:
The City Beautiful 
Orlando is a multifaceted city – from its peaceful suburbs and family-friendly attractions to its eclectic culinary scene and vibrant nightlife, it appeals to buyers of all backgrounds. Best known for world-class attractions like Walt Disney World and Universal Orlando Resort, the city is a travel destination like no other. With pleasant weather year-round, it lends itself to a wide range of outdoor activities, such as kayaking, air boating, and golfing. 
But beyond its touristy areas, Orlando is also a place to set down roots. The city has established neighborhoods, reputable schools, and green spaces for those in search of community. Located about 85 miles northeast of Tampa, the city is home to a thriving population of 309,154 as of 2021. It's the fifth largest city in Florida in terms of population and serves as the seat of Orange County. There are three airports within proximity to the city, including Orlando International Airport, Orlando Sanford International Airport, and Orlando Executive Airport. 
Fun Facts
There are over 100 lakes in and around Orlando, including the 80-foot-deep Lake Eola downtown. 
There are four theme parks and two water parks in and around the city.
Orlando was the main hub of the citrus industry before a deep freeze forced citrus farmers to move their crops in the late 1800s.
The economy is buoyed by tourism, trade shows, and conventions as well as citrus production, tech, and manufacturing. 
Real Estate in Orlando, FL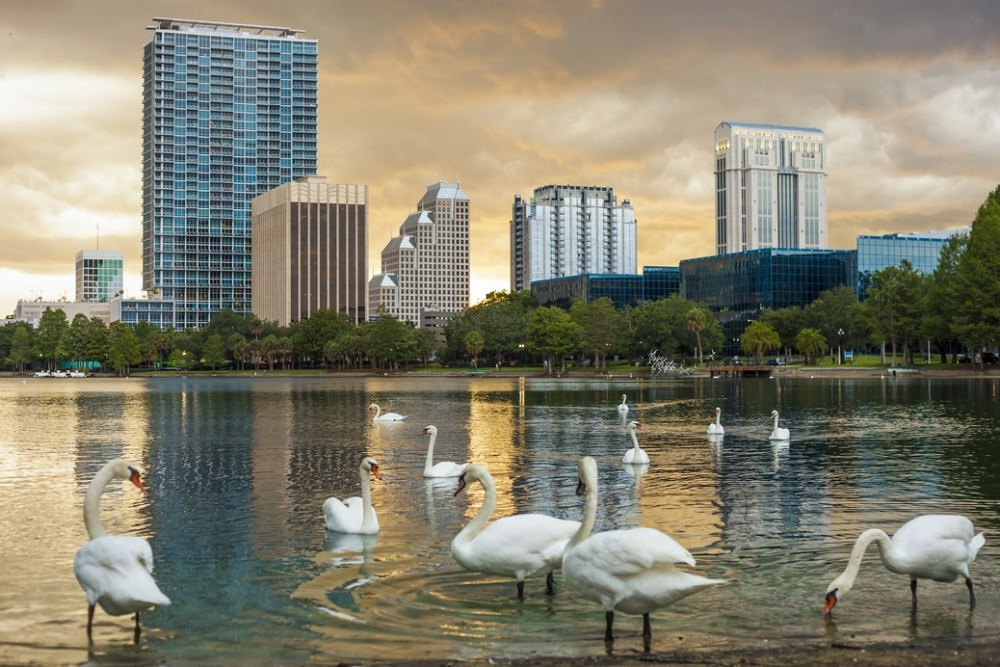 Real Estate Market Overview 
According to Florida Realtors, the residential real estate market is expected to normalize after the home-buying frenzy of 2021 with supply and demand becoming more balanced. Homeownership continues to be an important goal and buyers are still intent on purchasing a home as soon as they're financially able, particularly for those who are secure in their jobs or looking to start a family. 
Orlando, FL real estate continues to be an attractive option for buyers who want to live in an exciting city with first-rate amenities and quality homes. The demand for housing is driven by the city's robust job market, fecund business climate, and high quality of life. Orlando has a strong market for second homes due to its renowned attractions and sunny weather. It also attracts a student population with schools like the University of Central Florida and Valencia Community College.
Common Property Types
Orlando, FL real estate offers a diverse selection of single-family homes, townhomes, and condos. Some of the older homes in the city were built in the 1920s. These properties include lakefront bungalows that have been updated to include modern features. Prevalent architectural styles include Ranch, Mediterranean, Modern, and Contemporary. The most desirable properties are situated on oversized lots with manicured lawns, tropical landscaping, spacious driveways, pools, and fountains. 
Neighborhoods
Some of the most sought-after neighborhoods in and around Orlando include:
Dr. Phillips
Altamonte Springs
Baldwin Park
College Park
Downtown Orlando
Lake Nona
Oviedo
Sanford
Thornton Park
Winter Park
Windermere
Call My New Home Outlet at 407.809.8198 for more information on communities in and around the city.
Living in Orlando, FL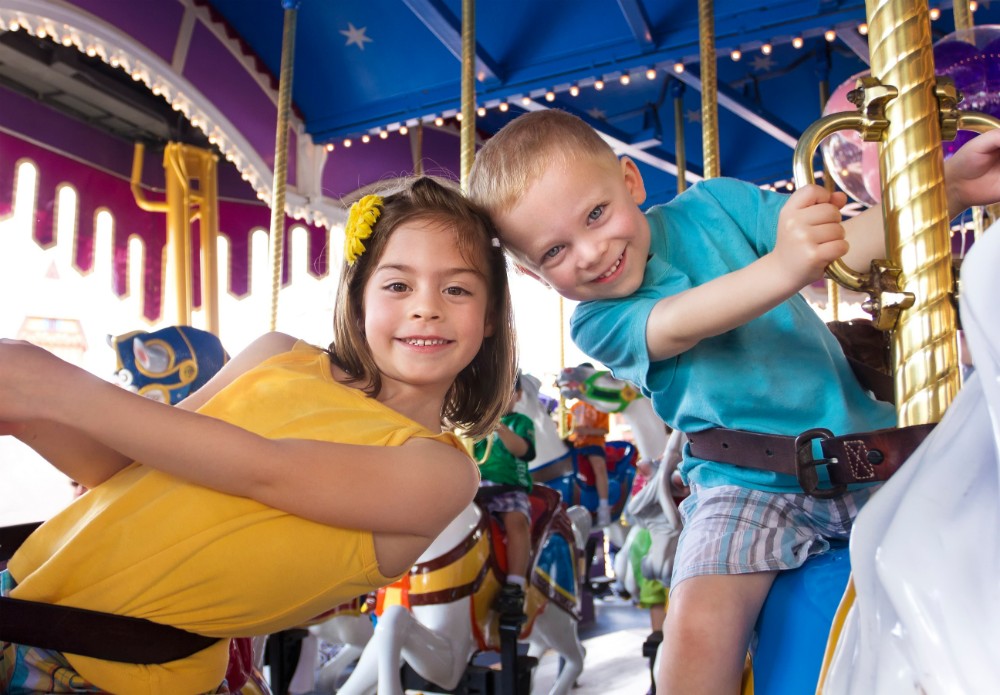 Weather
Orlando has a humid climate and gets an average of 53 inches of rain each year. The most comfortable months are mid-September to early November while January is usually the coldest month. The rainy season typically lasts from May through October. 
Schools
The city is served by the Orange County Public Schools (OCPS), which provides quality education and other related services to over 209,000 students across 210 schools. It's the fourth-largest school district in Florida and the eighth-largest in the United States. It's also one of the largest employers in Central Florida with over 25,000 staff.
Employment 
Several major companies have their headquarters and regional operations in the Orlando area. These include AAA, Darden Restaurants, Deloitte, KPMG, Lockheed Martin, Siemens, and Travel + Leisure. Top employers include Marriott Vacations Worldwide, Tupperware Brands, and Universal Orlando Resort. 
Transportation
Most residents get around by car though the city is served by Amtrak train lines, SunRail, and the LYNX bus system. Car and bike rentals are also available. Some of Orlando's biggest theme parks are accessible via shuttles. 
Things to do 
Kayaking and paddle boating –  Rock Springs at Kelly Park has a cool and free-flowing spring just north of Orlando. Guests can explore its placid surface on clear kayaks and paddle boats for a relaxing day on the water. 
Airboat adventures –  The headwaters of the Florida Everglades are located just south of the city and are best explored on airboats. Book a day tour or night expedition for the chance to view native flora and wildlife. 
Golf – According to the National Golf Foundation, guests played over 2.6 million rounds of golf in the Orlando area in 2021. Golfers will find signature golf courses, practice facilities, and pro shops at the following locations in and around the city:
Orlando also hosts several high-profile golf events and tournaments, such as the Arnold Palmer Invitational Presented by Mastercard, which is usually held at Arnold Palmer's Bay Hill Club & Lodge and is a key stop on the PGA Tour every March. Sports Club Orlando and Four Seasons Golf have also hosted various LPGA events and professional tournaments. 
Attractions
Shopping and Dining
Work with New Home Specialists in Orlando, FL 
Ready to find your dream home? Contact My New Home Outlet at 407.809.8198 or send them a message here to get started. Victor Rivera and Nuria Laso bring you more than 45 years of combined experience in real estate and financing. 
As husband and wife, they specialize in listings and new construction, they streamline the process to help you save the most time and money. Nuria is a Realtor and Victor is a Broker and Certified New Home Specialist with expertise in mortgages and home repairs. As long-term residents of Lake Nona, they have sold new homes for builders and know how the new home system works.